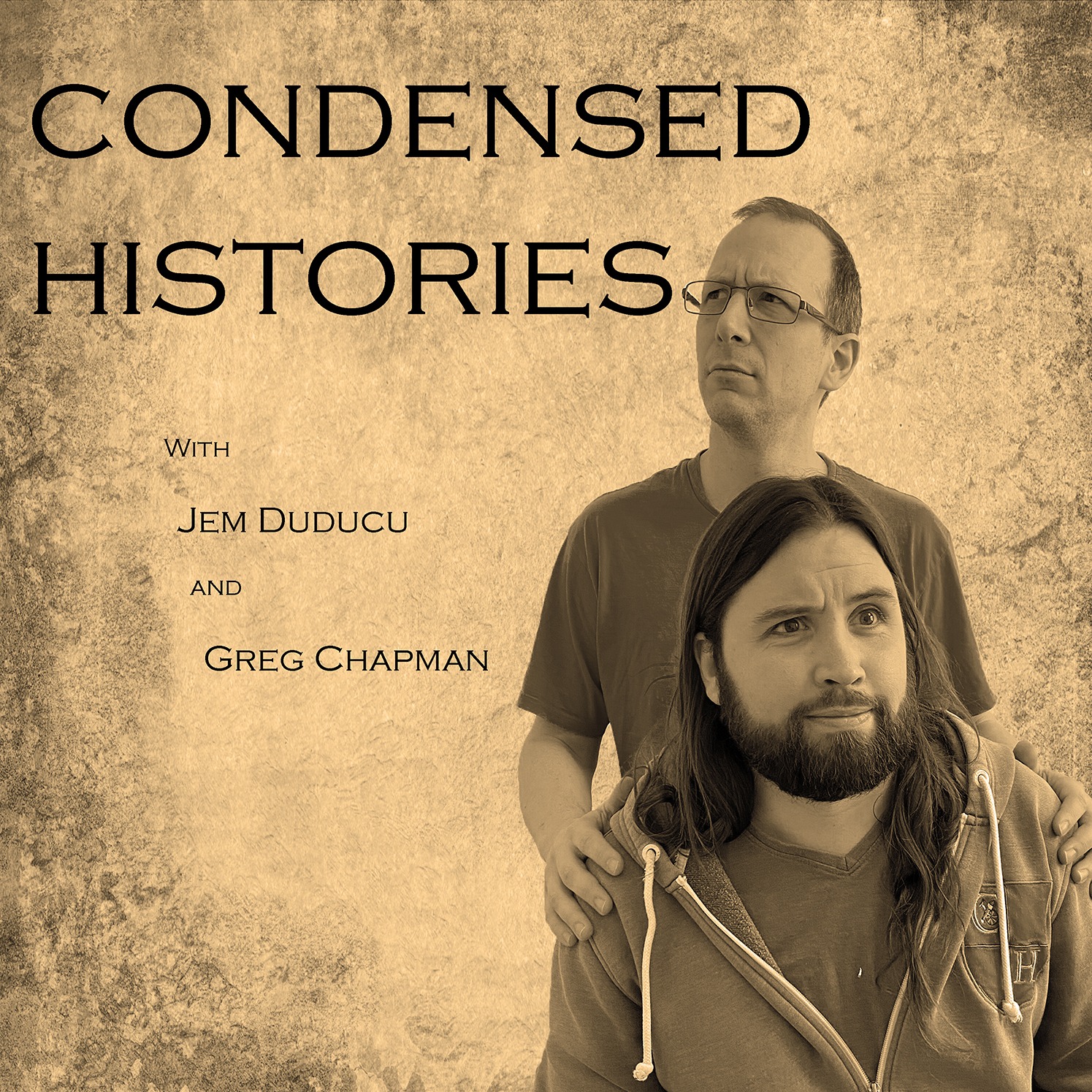 Published:
March 9, 2021, 7 a.m.
Warhammer 40k is the theme of this podcast, as Jem looks into the history hidden inside Warhammer 40k, the tabletop game from Games Workshop.
This of course means that he has to talk about the history of the D-Day landings in World War Two, Hitler, Stalin, Heresy and (you won't expect this) the Spanish Inquisition!
Keep in touch with Jem on twitter at @JemDuducu and on Facebook at History Gems and let him know which of the podcasts you are enjoying the most - this helps us to know which of the episodes to make more of!
You can also contact Greg, the man behind the scenes, on Twitter at @gregandfelicity.
You can support the podcast by getting a copy of Jem's new book, 'Edge of Life', at https://www.amazon.co.uk/Edge-Life-Jem-Duducu/dp/B08TMTZJBY.
---
See acast.com/privacy for privacy and opt-out information.